Whether you are sporty or curious, all around our establishment, we invite you to discover many activities and leisure depending on the time of year and your desires …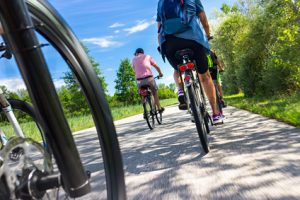 Northern Alsace is an ideal playground for cycling trips. A sporting challenge or a simple family outing, Alsace lends itself to all your desires : mountain biking in the mountains and in the valleys, quiet bike paths in the plain …
You will find bicycle rental addresses and the map of cycle paths at the tourist offices or on the website : www.alsacedunord.fr.
Note that the Source des Sens also offers electric bikes rental.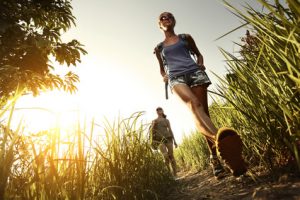 With its thousands of kilometers of marked hiking trails, Alsace du Nord is easily discovered by walking. Varied itineraries adapted to all levels will take you to discover castles, vineyards or archaeological sites…
The diversity of the relief allows to admire beautiful landscapes as well as the richness of the fauna and the flora. Suggestions for discovering Northern Alsace on foot are available on the website : www.alsacedunord.fr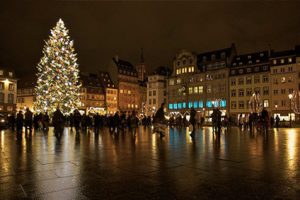 From the end of November, the spirit of Christmas reigns on Strasbourg, capital of Christmas as on all Alsace.
"Christkindelmärig" are popping up everywhere. Among the best-known in Northern Alsace, the Christmas markets of Haguenau, Wissembourg and Niederbronn distill the magic of the maison à maison advent with a nice selection of decorations, gourmet specialties and other craft products typical of this sumptuous period. colorful.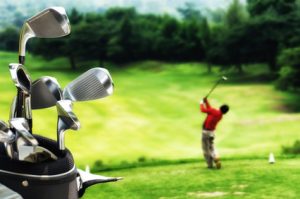 Many golf courses welcome you at only thirty minutes from our Spa Hotel.
The golf courses of La Wantzenau, Soufflenheim, Bitche, Sarrebourg and even on the other side of the Rhine in Baden-Baden guarantee you wonderful golfing sensations during your visit to Northern Alsace.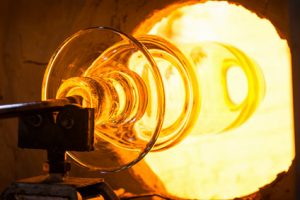 Present in northern Alsace and Lorraine since the 18th century, the crystal factory has survived the centuries thanks to the irreplaceable expertise of master glassmakers and master cutters.
Three museums located not far from our hotel – Lalique, Meisenthal and Saint-Louis, pay homage to a fascinating art, whose complexity and sophistication have not finished to amaze us.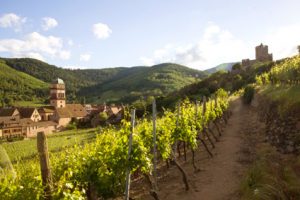 Wine land par excellence, Alsace has vineyards to discover and aromatic treasures to taste. If Alsace du Nord is located outside the classic route of the wine route, the region of Wissembourg and Cleebourg is no less exciting.
Its vineyard and its particularly preserved traditions deserve discovery.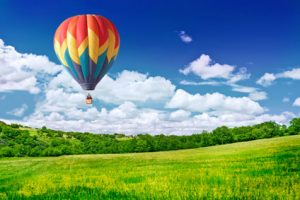 Taking the height and admiring the beauty of the landscapes from the clouds is undoubtedly one of the most original and spectacular ways to discover northern Alsace.
A unique adventure to live when the weather announces a clear sky. Great thrill and emotions guaranteed !
DISCOVERING AUTHENTIC ALSACE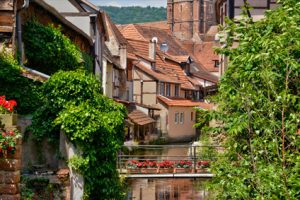 La Source des Sens has designed for you an ideal circuit that will take you to meet the main points of interest of our beautiful region.
From pottery villages to the beautiful fortified city of Wissembourg via the Maginot line, or the cellar of Cleebourg, discover exciting discoveries !